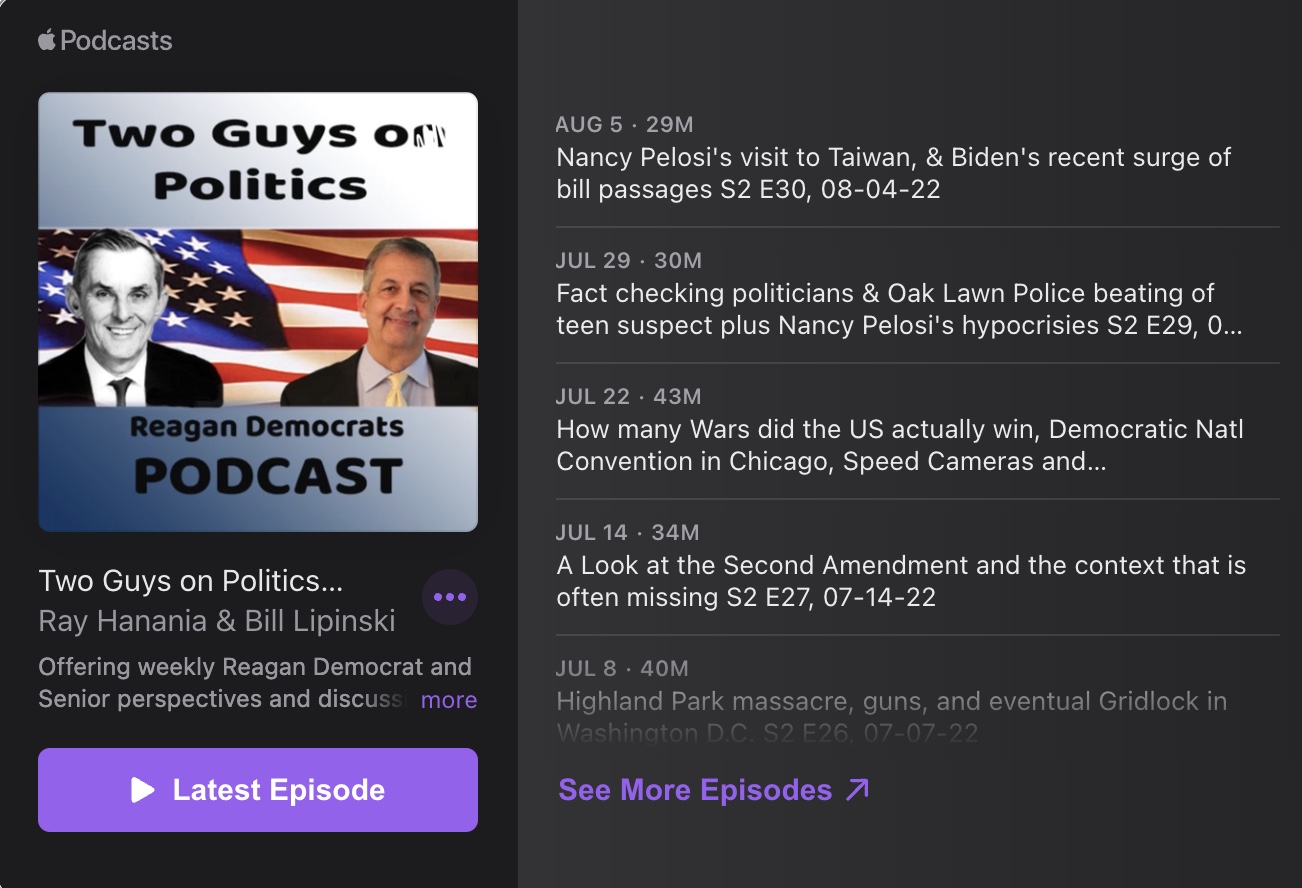 Two Guys on Politics Podcasts
Two Guys on Politics podcast hosted by veteran Chicago City Hall reporter and columnist Ray Hanania and former Congressman Bill Lipinski.
Also featuring commentary and insight from our producer Brian Broeking.
Recorded every week.
Subscribe through iTunes, Spotify, Anchor, Google Podcasts and many other podcast platforms.