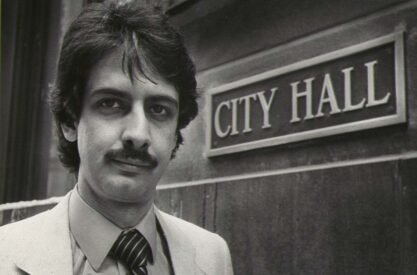 Welcome to Ray Hanania's syndicated columns, radio broadcasts, books and podcasts, a selection of his favorite writings (syndicated columns, features, news stories and profiles).
Hanania writes three syndicated columns each week, one on Middle East issues and two on mainstream American issues. His Middle East columns appear weekly in the English-language Arab News Newspaper.
Hanania's mainstream political and slice-of-life columns appear in the Southwest News Newspaper Group and are online at SuburbanChicagoland.com, at the Patch.com, and in the Southwest News Newspaper group (Des Plaines Valley News, The Regional News Newspaper, the Southwest News-Herald and the Reporter Newspapers).
Hanania also hosts "The Ray Hanania Show," a live weekly radio show on the US Arab Radio Network on WNZK AM 690 radio live in Detroit and on WDMV AM 700 radio live in Washington DC on Arab American and Middle East news and topics. The radio show will be available on a new podcast system soon with a landing page at Arab News. Watch it live online at Facebook.com/ArabNews every Wednesday morning at 8 AM EST.
============= LATEST PODCAST =============
If you believe that Palestinians will be treated any different under a Democratic administration than they were under a Republican administration, you have been AWOL from American Politics. There is no difference in America between the two when it comes to Palestine … the real culprit, the real cancer is the mainstream American news media which fuels the racism against Arabs and plays partisan politics with the American system.
Click this link to listen to The Ray Hanania Radio Show Podcast
============= LATEST ============
STAND UP COMEDY
Book the Palestinian-Israeli standup comedy performance. Irreverant but respectful, not afraid to take on all of the issues, and loved by moderates and those who support peace. Hated by the fanatics, Hezbollah, Hamas activists, racist Israeli settlers, Prime Minister Benjamin Netanyahu, Ahmadinejad, Hassan Rouhani, Phalangists, the KKK and Neo-Nazis, Hanania is popular with the righteous, people who love comedy, peace and justice. (My mother is from Bethlehem, Jesus is my cousin!)
Enjoy Hanania's performance at the Munster Indiana  B'nai Yehuda Beth Shalom Synagogue. Click this link to watch or use the widget below:
(1,685)
(986)
Email Ray Hanania for more information
about performing at your event at rghanania@gmail.com.
Below are links to my most recent published columns and podcasts.
Arab News Newspaper Columns

Click this link to read Hanania's Arab News columns
Patch Columns
Click this link to read Hanania's Patch columns
Click this link to download the so-called COVID-19 Stimulus bill which falsely claims to provide $900 million for COVID-19 relief.
Suburban Chicagoland Op-Ed RSS feed
Ray Hanania's award winning mainstream columns have won many journalism awards including four Lisagor Awards and the National SPJ Sigma Delta Chi award for column writing.
Here are the most recent columns published at Suburban Chicagoland online news.

(Click here to read all of Ray's writings at SuburbanChicagoland.com)
The Arab Daily News Latest Op-Eds (RSS feed)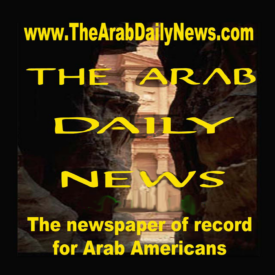 Ray Hanania's Middle East, Arab World and Arab American writings are unique and reflect professional journalism rather than activist-driven writings.
But they advocate peace and justice, especially for the Palestinian people. Here the most recent Op-Ed columns from The Arab Daily News online.

(Click here to read Ray's Columns at The Arab Daily News)
The Ray Hanania Radio Show (RSS feed)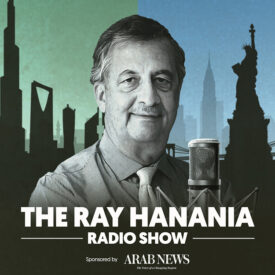 This is a podcast that focuses on Arab American and Arab World issues and features The Ray Hanania Radio Show broadcast on the US Arab Radio Network every Wednesday Morning at 8 AM in Detroit on WNZK AM 690 radio and in Washington DC on WDMV AM 700 radio, and also live streamed on Arab News newspaper's Facebook page at:
It's one of the few American Arab focused podcasts available on iTunes, Spotity and all of the major podcasting services.

(Click here to go to Ray Hanania's Arab Radio and Arab interview audio podcasts.)
Ray Hanania on Politics Podcasts (RSS feed)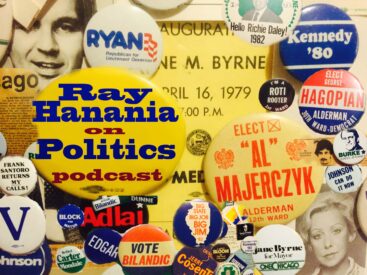 This is a weekly podcast that focuses on mainstream American politics and on Ray Hanania's weekly columns published in the Southwest News Newspaper Group in the Chicagoland area.
The podcast often expands on his weekly columns published in The Regional News newspaper, the Des Plaines Valley News newspaper, the Southwest News-Herald newspaper, and the Palos Reporter newspaper along with six others. 

(Click here to go to Ray Hanania's audio podcast on Chicago and American politics.)