About
Ray Hanania is an award winning syndicated political columnist, book author, standup comedian, and radio talkshow host. His podcasts on the Middle East and American politics are available through iTunes and on Youtube.
All of Ray Hanania's content is linked from this website, The Daily Hookah.
Ray Hanania covered Chicago City Hall  as a beat reporter and columnist from 1977 thru 1992 for the Daily Southtown ('77-'85) and then the Chicago Sun-Times ('85-92).
Hanania began a radio journalism career as an interview host at WLUP-FM Radio in 1979. He also hosted an interview show on WBBM-FM and later moved to weekends on WLS AM where he hosted a 5-hour live program every Saturday and Sunday focused on Chicago Politics for more than 10 years (82-93), and was a regular panelist on the Chicago's top TV interview programs including City Desk on WMAQ TV Ch 5, Week in Review on WTTW TV CH 11, People to People on WGN TV Ch 9, and Newsmakers on WBBM TV Ch 2.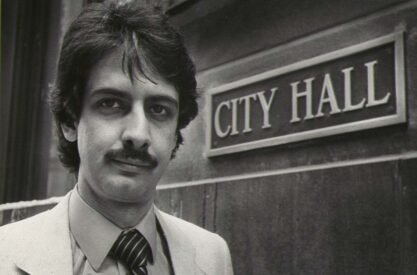 Hanania is the recipient of four Lisagor Awards, the National SPJ Sigma Delta Chi Award for Column writing, and the New American Media Award for Column writing. Hanania writes on Middle East and Mainstream American topics.
He is the U.S. Correspondent for the Arab News Newspaper, the leading English language newspaper in the Middle East, and a syndicated columnist writing on mainstream issues for the Southwest News Newspaper group  (including The Des Plaines Valley News, The Southwest News-Herald, The Regional News Newspapers, The Reporter Newspaper and four others) in Chicagoland and the Midwest.
On the 2nd Friday of every month, and on designated Friday mornings, Ray Hanania hosts The Arab street Radio program (Radio Baladi) at WNZK AM 690 in Detroit. It can be heard live by clicking  this link … check out the podcast at www.TheArabStreet.org.
Ray Hanania is President & CEO of Urban Strategies Group, a media and public affairs company he launched after leaving the Chicago Sun-Times in 1992. Hanania continues his writings and also provides media relations services to hundreds of government, political and private business clients. (Transparency is important. In the rare occasion when his writings include any of those clients, he discloses that fact in his writings.)
Hanania has written news and columns for the Orlando Sentinel, Newsday in New York, the Houston Chronicle,  and on Middle East topics for YNetNews in Israel, The Jerusalem Post, the Times of Israel, Aljazeera English, Middle East Monitor, and the Saudi Gazette. He wrote for Creators Syndicate from 2002 thru 2008, and 2010 thru 2016, and also for the Huffington Post where he spoke out against and fought censorship by the editors against Arabs and specifically Palestinians.
A former Vietnam Era Military Veteran (1972-1975) with the US Air Force, he served 12 years with the Illinois Air National Guard (1975-1982). Hanania served as the National President of Palestinian American Congress (1995-1996) promoting the Oslo Peace Accords and the Two-State Solution. He was a National Board member and Chicago President of the American Arab Anti-Discrimination Committee (ADC) boards, participating in its founding in 1980 in Chicago, serving as a board member. He was also the founder of the National Arab American Journalists Association, advocating for Arab American rights in journalism and society. And, he is an outspoken member of the Society of Professional Journalists where he has fought for transparency and against censorship by the SPJ board against Arab American members.
Click here to view a selection of
Ray Hanania's featured columns,
news stories and podcasts.
Check out his columns at the Arab News Newspaper, the Arab Daily News Newspaper, Suburban Chicagoland Online Newspaper, and the Southwest News Newspaper Group chain of eight newspapers in Chicagoland.
Listen to Ray Hanania's podcasts, "The Arab street" (Archived Podcast) and "Ray Hanania on Politics" podcast.
Enjoy his books, also, by clicking here.