Featured Writings: Columns, Articles, Profiles
(& Interviews with Ray Hanania)
(We'll post summaries and links to some of Ray Hanania's best and most popular columns and news stories on this page. Scroll down to read the selection of Ray Hanania's best features, columns and news stories.)
Arab Store owners targeted by Mayor Lightfoot: Morwe than 150 Arab stores were closed in August 2021 but reopened after the Arab community protested the racist discriminatory closures.
Joe Biden speaks to Muslims urging their support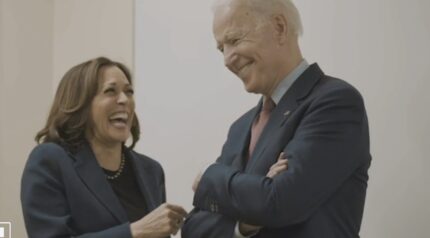 August 28, 2020, The Arab Daily News – While President Trump is ignoring the needs of Muslims and allowing his policies on Muslims to be distorted and twisted, Joe Biden is leading a positive campaign to appeal to Muslims to win over their support. A recent video by Biden quotes an Islamic Hadith on standing up to what is wrong. … Click here to read analysis
Arabs Aboard the Titanic
Original 1998 Column published on TheArabDailyNews.com. Click to read.
Arabs Aboard the Titanic Video Presentation and narration
Arab Americans face dilemma in choice between Trump and Biden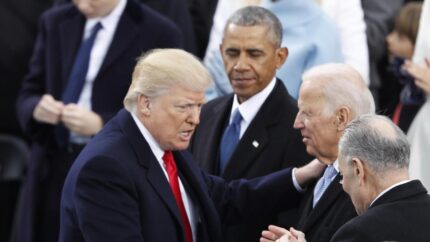 August 27, 2020, Arab News Newspaper — Arab American and Muslim voters face a real dilemma in deciding who to support in the presidential election. Many will turn to emotion and oppose Trump because of his so-called "Muslim ban," and policies on Israel, and are willing to close their eyes to Biden's biases against justice for Palestinians and failed policies towards the Arab World. … Click here to read the column.
Al-Thani family raises red flags as Qatar prepares to host 2022 FIFA World Cup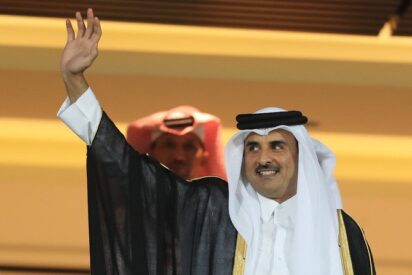 July 19, 2020, Arab News – Qatar's ruling Al-Thani family is making headlines but not the kind the Royal family wants. One son is accused of murder and of threatening to murder a dozen people including former American employees, while another is embroiled in the U.S. College Admission Scandal in the University of Southern California. What else can go wrong? … click here to read the feature
Remembering our fathers and the past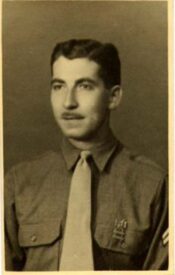 June 29, 2020, Suburban Chicagoland — Remembering our fathers and the past The story about my father, a proud immigrant from Palestine who came to America in 1926 to get away from the religious hatred that plagued Christians, Muslims and Jews. He loved America. Fought to defend America enlisting right after Pearl Harbor with his brother, and taught … Continue reading
.
Qatar's bad boy Sheikh Khaled told to maintain low profile in wake of more lawsuits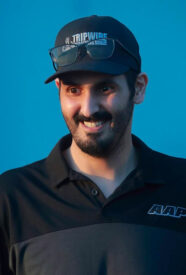 June 12, 2020, Arab News — #Qatar Playboy race-car driver & accused killer & bully #SheikhKhaled #AlThani told keep low profile, restricted to royal family's beach house in Qatar, sources tell @ArabNews. Lawsuits put scrutiny on Qatar's violence & investments in the U.S.
Lawsuit names Qatar's royal family in killings of 10 Americans in Israel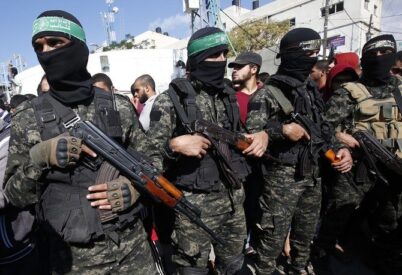 June 11, 2020/Arab News Newspaper — A "wrongful death" lawsuit was filed Wednesday (June 10) against Qatar's Royal family by relatives of 10 Americans who were either killed or seriously injured during terrorist attacks in Israel and the Israeli Occupied West Bank
Representing 51 plaintiffs and 10 victims, the lawsuit alleges Qatar finances Hamas and Palestinian Islamic Jihad which are both designated as "terrorist organizations" by the US government. Click here to read the story
Arab American store owners are the collateral damage in the George Floyd riots that swept across America May 25, 2020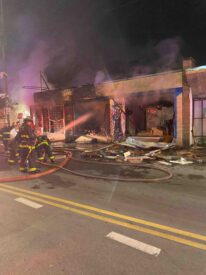 June 8, 2020/Arab News Newspaper — Stores owned by immigrants of Arab and Muslim origin are among the many businesses that were pillaged and destroyed during the protests triggered by the death in Minneapolis of George Floyd, a 46-year-old black man, while in police custody.
US media has focused almost exclusively on the continued anger over the circumstances of Floyd's death on May 25, while choosing to ignore an inconvenient truth: the economic setback and mental anguish suffered by hard-working Arab American and Muslim immigrant communities.
https://www.arabnews.com/node/1686276/world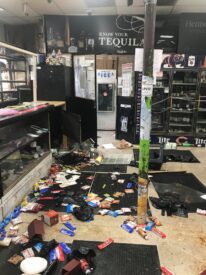 Photo array of the looting of the Salamy Store in Chicago on May 26, 2020 and again several days later, one of a dozen Arab American owned stores  that were looted and burned down in Chicago with no effort to find or to prosecute the criminals or condemnation from Mayor Lightfoot or Chicago Police Superintendent David O. Brown. Click here to watch the Video or use the widget below
.
Profile of Ray Hanania: Journalism and Media relations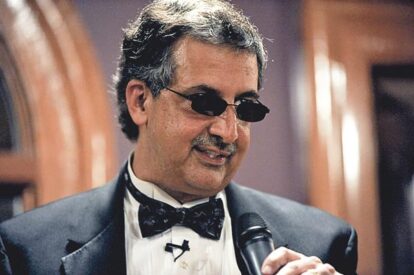 The Chicago Reader explores Ray Hanania's journalism and communications world, as an award-winning columnist and one of Chicagoland's leading media and government communications consultants.
Hanania awarded the 2009 National Sigma Delta Chi award for journalism from he Society of Professional Journalists. Click here to read the Chicago Reader profile
Ray Hanania explores the reality on Arabs of the sinking of the Titanic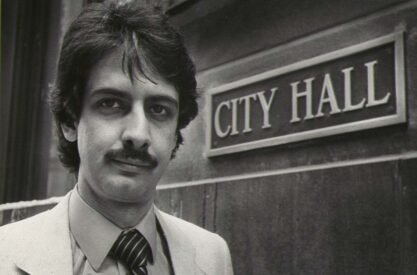 The National Newspaper in Dubai interviews Ray Hanania in 2012 about the "Arabs on the Titanic," a story Hanania broke earlier that year.
Click here to read the column at Al Bawaba News
Eyewitness comes forward against Qatari royal accused of murder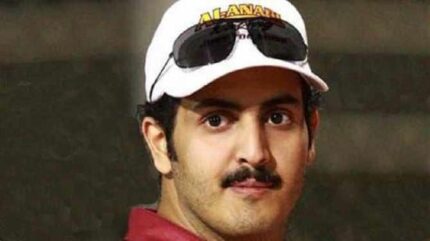 Sheikh Khaled Al-Thani, the brother of Qatar's Emir Tamim bin Hamad Al-Thani, is alleged to have "personally murdered" an employee who insulted his wife in a planned new lawsuit that will allege a history of violence and threats.
Attorney Rebecca Castañeda said the original lawsuit she filed in 2019 that detailed Sheikh Khaled's violent behavior and threats against two American contractors is being expanded to include three more Americans who allege "even worse violence" that also includes threats to kill a head of the American sports racing industry. Click here to read the story
Hanania column on frustrations of the Coronavirus Stay-at-Home orders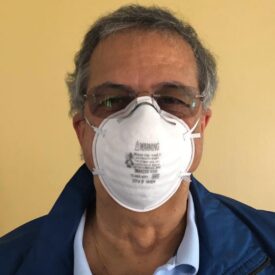 April 21, 2020 SuburbanChicagoland.com: 3 weeks of staying home because of COVID-19 and I am ready to break out.
Click here to read the column
Orland Park's Mayor Keith Pekau bullies his critics to distract from his own failings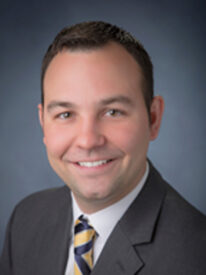 April 6, 2020 Southwest News Newspaper Group – Orland Park Mayor Keith Pekau bullies and viciously criticizes Trustee Dan Calandriello for urging support of local businesses.
Click here to read the column
April 16, 2020 Southwest News Newspaper Group – Orland Mayor Keith Pekau lies to defend his indefensible conduct and failed leadership.
Click here to read the Column
.
Gov. J.B. Pritzker's failed leadership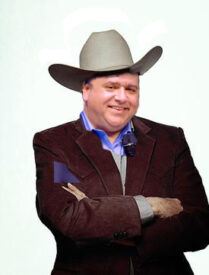 April 10, 2020 Southwest News Newspaper Group – Illinois governor J.B. "JR" Pritzker's failed leadership destroying Illinois. Pritzker's dystopian "Afraid New World" Strategy
Click here to read the column
.
Egypt's Anwar Sadat sells out Palestinian and Arab rights for pro-Israel celebrity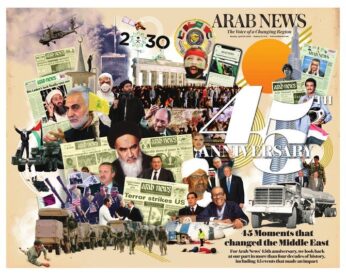 April 22, 2020 Arab News Newspaper – A look back at the Sadat Sellout in 1979
Click here to read the story
Netanyahu, Sharon destroy the 1993 Oslo Peace Accords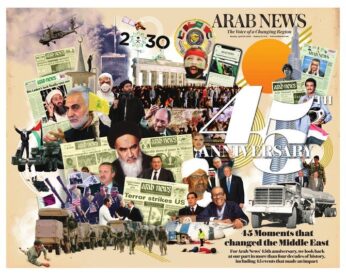 April 22, 2020 Arab News Newspaper – The 1993 Oslo Peace Accords that Israeli Prime Ministers Ariel Sharon and Benjamin Netanyahu destroyed to prevent peace
Click here to read the story.
One of the first Arab American victims of the coronavirus, Chicagoland newspaper publisher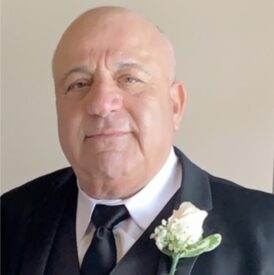 March 31, 2020 The Arab Daily News
Chicagoland Community mourns passing Mansour Tadros
Click to read the story
March 30, 2020 The Arab News Newspaper
Chicago newspaper publisher may be first Arab American to succumb to COVID-19
Click to read the story
The Forgotten victims of Sept. 11 terrorism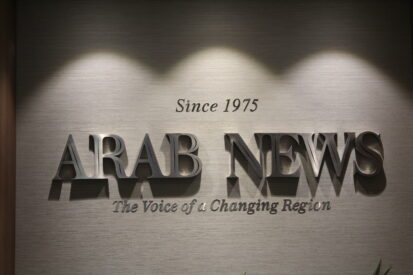 Sept. 4, 2019, Arab News — Thousands of Americans who were punished by the subsequent hate backlash simply because they were or "looked" Middle Eastern. Dozens were murdered and thousands were victimized in a wave of anti-Arab and anti-Muslim hate; many of the victims were not even Arab or Muslim, but "looked" like they were from the Middle East. Click here to read the column.
.
How Sharon and the Likud Bloc mid-wifed the birth of Hamas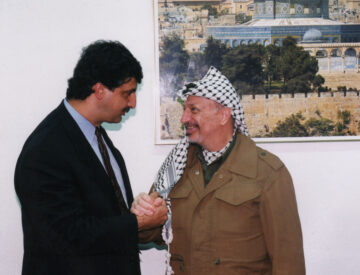 Hamas is considered one of Israel's greatest threats, but the Islamic terrorist organization found its beginnings in the misguided Israeli effort to encourage the rise of a religious alternative that would undermine the popularity of the Palestine Liberation Organization and Yasir Arafat. The strategy resulted in the birth of Hamas which rose from these Islamic roots. Israeli Prime Minister Ariel Sharon was a member of the government when the policy was developed in the late 1970s. Although Sharon and his Likud (formerly Herut Party) government colleagues could not anticipate that the Islamic leaders they backed would eventually evolve into Hamas and suicde bombings, the two have benefited from each other's extremism over the years. The Likud strategy to promote an Islamic alternative evolved in response to Arafat's transformation from a revolutionary leader to the "sole legitimate representative" of the Palestinian people. Arafat was anointed as the only person who could negotiate for the return of the Occupied West Bank, Gaza Strip and Arab East Jerusalem at the Rabat Arab Summit in October 1974.
Click here to read Ray Hanania;'s footnoted research on the birth of Hamas originally published in Counter Punch on Jan. 18, 2003. 
Click here to read the original column at CounterPunch