Israeli-Palestinian Comedy Tour
The new websites are:
IsraeliPalestinianComedy.com
PalestinianIsraeliComedy.com
Upcoming Shows       April 16, 2020 Live eTour performance
The Israeli Palestinian Comedy Tour was founded in 2007 by Ray Hanania and Charley Warady and founding performers Aaron Freeman and Yisrael Campbell. Guest comedians have included Shachar Chason, Sherif Hedayet, Arif Choudary, Aaron Hanania, and more.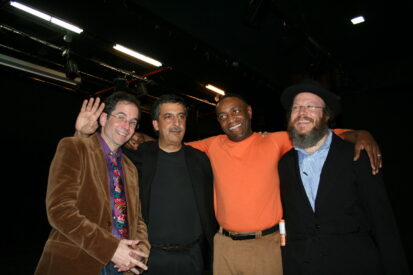 The last tour was in 2010. It has had several revivals.
Resources: