Hanania Op-Ed Arab News: Israel gets a mild taste of its own medicine
Throughout the spectacular World Cup competition in Qatar, Israeli journalists have spent more time reporting on how they have been "poorly treated" by Arabs there than on football.
In Israel itself, violence has skyrocketed and, of course, the Israelis only focus on the violence against themselves, while excusing the violence they inflict on the Palestinians.
Last week's dual bomb attack that killed one Israeli teenager and injured 18 others provoked vitriol from Israel's leaders and the media, with the Palestinians blamed.
What they have spoken far less about — and certainly with no emotion or empathy — are the killings by the Israel Defense Forces, police and settlers of dozens of Palestinian teenagers over the last year.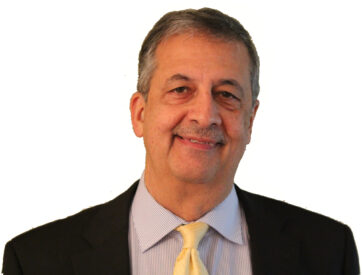 Scores of Palestinians have also been injured.
And, of course, there has been no punishment to hold accountable the Israeli soldier who murdered American Palestinian journalist Shireen Abu Akleh. The Israeli have brutalized the Palestinians and many in the biased Western media ignores or marginalizes or minimizes Israel's illegal conduct.
But the Israelis are unhappy because no one will talk to them. Boo hooo!
Click here to read the full column