American concern for civilian victims in Gaza is driven by "dual" morality
By Ray Hanania
No word defines the American approach to policy, violence or peace in the Middle East more than the word "dual." That's because America long ago decided to support Israel no matter what it does and with what it demands.
America's "Special Relationship with Israel" is one based on hypocrisy and exceptions. Hypocrisy on violence and exceptions that benefit Israel over other.
This "dual" policy is most apparent in the ongoing brutal Israeli assault on the 2 million civilians in the Gaza Strip where Hamas militants on Oct. 7 launched a horrendous assault on Israeli targets that not only surprised the world but also surprised Israel.
Regardless of the exaggerations detailing the attack, many innocent civilians and off-duty Israeli soldiers were killed, wounded or kidnapped.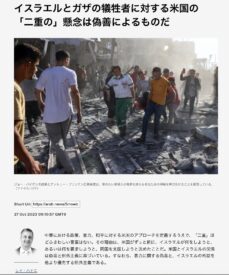 Since Israel's military tightly controls and censors media coverage of everything involving its conduct towards Palestinians, it's difficult to know where truth and lies separate.
Click here to read the English version
Click here to read the French version
Click here to read the Japanese version
(Ray Hanania is an award winning former Chicago City Hall reporter. A political analyst and CEO of Urban Strategies Group, Hanania's opinion columns on mainstream issues are published in the Southwest News Newspaper Group in the Des Plaines Valley News, Southwest News-Herald, The Regional News, The Reporter Newspapers. His Middle East columns are published in the Arab News. For more information on Ray Hanania visit www.Hanania.com or email him at [email protected].)
Subscribe to Ray's Columns

I have three eNewsletters that each focus on different topics and issues.
The first is on Mainstream American politics, local, national and international.
My second eNewsletter focuses on issues facing Arab Americans in Chicagoland, the Midwest and the country.
My third eNewsletter focuses exclusively on Orland Park, a suburban community located just Southwest of Chicago, the largest city between Chicago and Joliet.
You can subscribe to one or all by using the links below:
Mainstream American Politics Columns
CLICK HERE
Arab American focused columns
CLICK HERE
All Orland Park topics
CLICK HERE
Read my Archived eNewsletters
View Mainstream eNewsletter Archive
View Arab American eNewsletter Archive
View Orland Park eNewsletter Archive
======== ===========
Click here to download the Podcast
Watch/listen to former Congressman Bill Lipinski and columnist Ray Hanania
rip into the headline stories the rest of the media ignores. Click to view on YouTube
A Message from Ray Hanania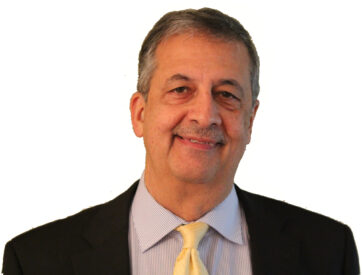 Subscribe to my free email eNewsletters and get my columns early before they are published.
I will also include links to my audio podcast "Ray Hanania on Politics" which expands the column topics on Chicagoland and Suburban politics.
You will also get details on where I am scheduled to speak publicly. (Always free to attend and no charge.)
Use the form below and enter your full name (or just your initials, or the community where you live), and add your email address. You will still receive an email requesting confirmation.
If for some reason the form doesn't work for you, send me your name and email and I will add it … [email protected]
A Big Thank You for supporting my writings. Your subscription means a lot to me.
RAY HANANIA