Video Podcast Hanania and Lipinski: Maine massacre, gun control, & election of Rep. Johnson as House Speaker
Former Congressman Bill Lipinski and columnist Ray Hanania discuss the massacre of 18 people by a gunman in Maine this past week and the politicization of "gun control" and the failure to impose harsh penalties for killers of all sorts.
And, Lipinski and Hanania discuss the appointment of ultra-conservative "evangelist" US Rep. Mike Johnson as the new Speaker of the House and what can Americans expect from Congress.
There is also a discussion about how the needs of Israel pushed the Republicans to end the Speaker stalemate to pass funding for Israel, Ukraine and other issues.
Lipinski and Hanania want to hear from you so share your views in your emails.
Get more information on Bill Lipinski's columns by visiting the website ⁠⁠⁠http://www.AllAmericanEagles.com⁠⁠⁠
Email Lipinski with questions and comments at ⁠⁠[email protected]⁠⁠
Get more information on Ray Hanania's columns by visiting his website at ⁠⁠⁠https://www.Hanania.com⁠⁠⁠
Email Ray Hanania at ⁠⁠[email protected]⁠⁠
CLICK HERE to listen to the AUDIO PODCAST 
CLICK HERE to listen to the VIDEO PODCAST
(Ray Hanania is an award winning former Chicago City Hall reporter. A political analyst and CEO of Urban Strategies Group, Hanania's opinion columns on mainstream issues are published in the Southwest News Newspaper Group in the Des Plaines Valley News, Southwest News-Herald, The Regional News, The Reporter Newspapers. His Middle East columns are published in the Arab News. For more information on Ray Hanania visit www.Hanania.com or email him at [email protected].)
Subscribe to Ray's Columns

I have three eNewsletters that each focus on different topics and issues.
The first is on Mainstream American politics, local, national and international.
My second eNewsletter focuses on issues facing Arab Americans in Chicagoland, the Midwest and the country.
My third eNewsletter focuses exclusively on Orland Park, a suburban community located just Southwest of Chicago, the largest city between Chicago and Joliet.
You can subscribe to one or all by using the links below:
Mainstream American Politics Columns
CLICK HERE
Arab American focused columns
CLICK HERE
All Orland Park topics
CLICK HERE
Read my Archived eNewsletters
View Mainstream eNewsletter Archive
View Arab American eNewsletter Archive
View Orland Park eNewsletter Archive
======== ===========
Click here to download the Podcast
Watch/listen to former Congressman Bill Lipinski and columnist Ray Hanania
rip into the headline stories the rest of the media ignores. Click to view on YouTube
A Message from Ray Hanania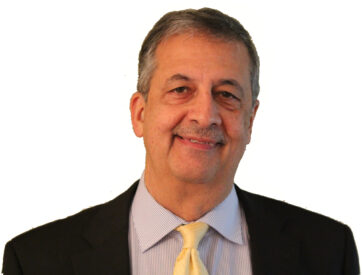 Subscribe to my free email eNewsletters and get my columns early before they are published.
I will also include links to my audio podcast "Ray Hanania on Politics" which expands the column topics on Chicagoland and Suburban politics.
You will also get details on where I am scheduled to speak publicly. (Always free to attend and no charge.)
Use the form below and enter your full name (or just your initials, or the community where you live), and add your email address. You will still receive an email requesting confirmation.
If for some reason the form doesn't work for you, send me your name and email and I will add it … [email protected]
A Big Thank You for supporting my writings. Your subscription means a lot to me.
RAY HANANIA