Ray Hanania endorsements in the Nov. 8, 2022 election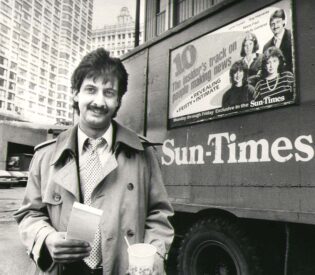 Here are my endorsements based on more than 45 years of covering Chicagoland politics.
Some endorsements are actually "rejections" of candidates resulting in a default endorsement of a rival, not an endorsement of the rival.
But that is the reality of Chicago and Illinois politics. It's not about who is best but unseating officials who are the worst.
The endorsements below are not based on party affiliation but on individual candidates. Individuals whose names are LARGER TYPE are endorsed with extra enthusiasm and support.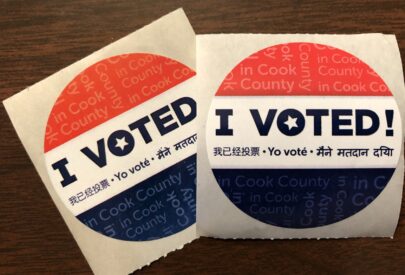 Keep in mind that politics is not 100 percent. There is NO CANDIDATE that is 100 percent perfect. Elections are not about who is the BEST, but rather about who is BETTER."
If I can agree with 75 percent of what a candidate stand's for, I think that is great. If I can agree with a rival candidate is 80 percent than that's the better choice.
Darren Bailey over Gov. J.B. Pritzker in the governor's race
Gov. J.B. Pritzker has been dishonest and racist. His comments regarding African Americans in the past and his marginalization of Arab and Muslim Americans makes Pritzker a hypocrite. His targeting of Democrats who don't agree with him makes him a poor leader for the state, which ranks 2nd worst in the country. Pritzker's embrace of the flawed Safe-T Act and his refusal to specifically address how he would adjust the proposed law introduced in January 2021 and set to take effect in Jan. 2023 (after the election) reflects his ability to deceive the public. He won't change the flaws int his law and he won't address them
Darren Bailey is the only alternative and hopefully will do better than Pritzker.
Read my column urging Arab American and Muslim American voters to vote NO against Pritzker by clicking here.
Read my exclusive FREE SUBSCRIBER ONLY column on how J.B. Pritzker has damaged the Illinois Democratic Party, not just the state. Click here to read the exclusive subscriber only column from Nov. 3, 2022.
Kathy Salvi over Tammy Duckworth in the U.S. Senate Race
US Senator: Kathy Salvi over Tammy Duckworth. Although I support Duckworth when she ran because of her admirable military service and sacrifices, she can't rely on those sacrifices to carry her through public office for six years when she has done nothing to benefit this state. I can't think of one major issue Duckworth has advocated and I haven't heard from her during the six years she has been in office. The question she faces is, What has she done? In that regard, I feel we need to give Salvi a chance to do better and certainly to do more.
Here are some endorsements I have expanded on that I think are of interest to voters, reflecting my personal opinions. While they reflect issues involving Arab and Muslim Americans, they also reflect the best interests of their districts.
Cyril Nichols for the 32nd House District Seat:
Read my column on why Arab American and Muslim voters should support Cyril Nichols' election in the 32nd Illinois House District by clicking here.
Maria Pappas for re-election as Cook County Treasurer:
Read my column on why Arab American and Muslim American voters should support Maria Pappas for re-election for Cook County Treasurer by clicking here.
In the Cook County 17th District, I am urging voters to support Dan Calandriello over beleaguered and controversial commissioner Sean Morrison. Read these columns on Sean Morrison's failures as a leader:
Special police attention at Sean Morrison's Palos Township home. Click to read column
Sean Morrison drops the ball in fighting for Cook County taxpayers. Click to read the column.
Sean Morrison just can't stop himself from lying. Click to read the column.
The Sean Morrison letter I would have written to the judge regarding his employee who was charged with sexually harassing a 14 year old girl at his home during a pool party. Click to read the column.
Sean Morrison's judgment questioned in his defending of a sexual predator. Click to read the column.
Sean Morrison leads Republicans like Lemmings off a cliff. Click to read the column.
U.S. SENATE: Kathy Salvi
GOVERNOR: REJECT J.B. Pritzker, vote for Darren Bailey
ATTORNEY GENERAL:  Kwame Raoul
SECRETARY OF STATE: Alexi Giannoulias
COMPTROLLER: Susana Mendoza
TREASURER: Michael Frerichs
US REP. 1st CONG DISTRICT: Jonathan L. Jackson
US REP. 2nd CONG DISTRICT: Robin Kelly
US REP 3rd CONG DISTRICT: Delia Ramirez
US REP 6th CONG DISTRICT; Sean Casten
STATE SENATOR 11th DISTRICT: Mike Porfirio
STATE SENATOR 19th DISTRICT: Michael Hastings
STATE REP. 7th DISTRICT: Emanuel "Chris" Welch
STATE REP. 21st DISTRICT: Abdelnasser Rashid
STATE REP. 27th DISTRICT: Justin Q. Slaughter
STATE REP. 32nd DISTRICT: Cyril Nichols
STATE REP. 35th DISTRICT; Fran Hurley
COMMISSIONER MWRD
(vote for 3)
Mariyana T. Spyropoulos
Yumeka Brown
Patricia Theresa Flynn
MWRD UNEXPIRED TERM: Daniel "Pogo" Pogorzelski
COOK COUNTY BOARD PRESIDENT: Toni Preckwinkle
COOK COUNTY CLERK: Karen A. Yarbrough
COOK COUNTY SHERIFF: Tom Dart
COOK COUNTY TREASURER: Maria Pappas
COOK COUNTY ASSESSOR: Fritz Kaegi
COMM 6th COUNTY BRD DISTRICT: Donna Miller
COMM 16th COUNTY BRD DIST: Frank Aguilar
COMM 17th COUNTY BRD DISTRICT: Daniel Calandriello
COMM BOARD OF REVIEW 2nd DIST: Samantha Steele
COMM BOARD OF REVIEW 3rd DIST: Larry Rogers Jr
JUDGE INGRAM VACANCY: Elizabeth "Beth" Ryan
JUDGE LEEMING VACANCY: Rena Marie Van Tine
JUDGE CALLAHAN VACANCY: Tracie Porter
JUDGE GAVAN VACANCY: Nick Kantas
JUDGE ROGERS VACANCY: Shawntee Raines-Welch
JUDGE PORTMAN-BROWN Vacancy: David L. Kelly